HOME / ENGLISH / WEDDING CEREMONIES / ABOUT US
WEDDING CEREMONIES – ABOUT US
HOLISTIC WEDDING CEREMONIES
We are dedicated to helping you create a ceremony that will be both memorable
and meaningful to you. We can preside over ceremonies throughout Norway and beyond.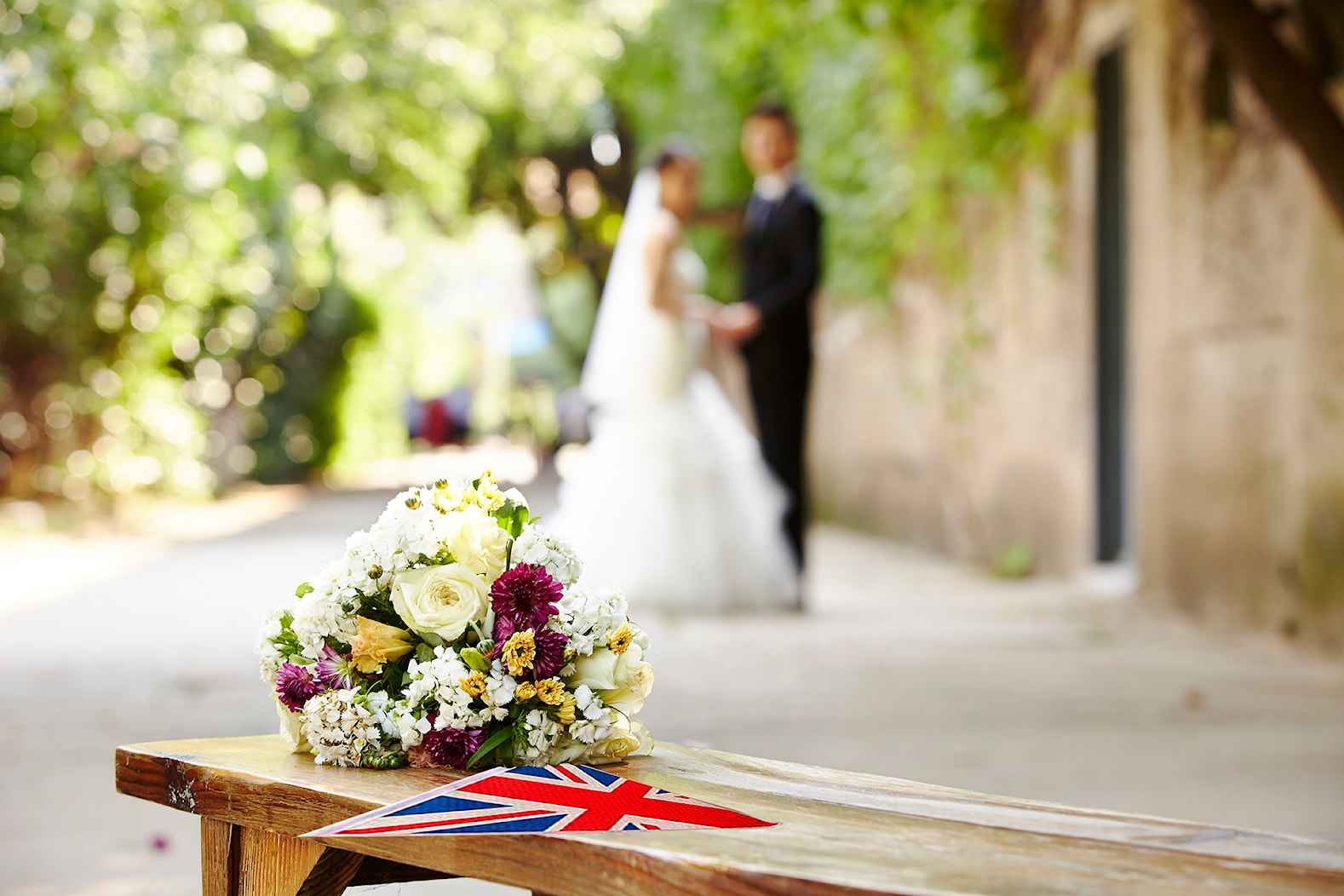 The Holistic Association (Holistisk Forbund) is the only faith-based organisation in Norway which performs a holistic wedding ceremony. We offer bespoke holistic wedding ceremonies to Norwegians – as wells as foreign citizens situated in other countries. The wedding ceremony is conducted in accordance with Law of Marriage in Norway. Regardless of faith, culture or race – you are most welcome to request a wedding ceremony with us.
Choreography and wording choices are almost unlimited. We will do our outmost to create a day to remember. Focus areas are:
– What you have in common
– How you want to express it within the ritual
– Time and place for the wedding (of your own choosing).
Some of the topics to be discussed with the commissioner are:
– Text and music
– Themes to be included in the ceremony
– Marriage vows and other preferences or wishes
The marriage commissioner may propose poems and songs, and the preferred order in which they occur.
Each couple has its own identity and special bond. The ceremony will be organised with this in mind, to highlight and celebrate your uniqueness.
Costs
Wedding ceremony: NOK 4,000
Wedding ceremony, member* NOK 3,000
*If one of you chooses to become a member

THE HOLISTIC SOCIETY – A LIFESTANCE ORGANIZATION
'Holism' is derived from the Greek word 'holos', meaning whole. Holism is a philosophical worldview as well as a scientific paradigm. In essence it can be described as: «The whole is greater than the part» – first coined by the philosopher Aristotle. The assumption is that the properties of any given system – biological, chemical, social, financial, mental, linguistic – cannot be fully explained or determined by its individual components. Instead, the system as a whole is decisive for how the individual parts behave.
What are our key tasks?
– To offer holistic lectures
– To organize spiritual workshops
– A member of the Council for Religion and Lifestances (STL), locally around Norway
– To provide counseling to individuals and families experiencing life-altering events
– To offer the four most common ceremonies (rituals):
Name ritual, confirmation, marriage, and funeral
The Holistic Society:
was founded in 2002, and currently there are about (1200) members
We aim to help:
– bridging spirituality and science
– promote organic farming, fair trade and ethical management practices
– resolve conflicts through dialogue and peaceful means
– bridging different worldviews, religions and cultures
– equate the status of traditional Western medicine vs. alternative / complementary medicine
A changing World
Great changes concerning the conditions for individual and social development are taking place. At the same time the world is becoming "smaller", and our society has become profoundly multicultural.
This affects our world views, philosophies, spiritual faiths, and views of the connections between the material and spiritual worlds. Holism is a comprehensive way of thinking – an overall philosophy based on the understanding that everything is connected, and that we all are individually and collectively responsible.
Just as laws, ethics and lifestyles are changing, so is our perception and understanding of 'existence'. The existing belief systems are dissolving, new systems arise, old ways of thinking are reborn and new ways of thinking develop. This provides opportunities and fertile ground for new and more profound insights.
Our understanding of the world and of the relationship between spirit and matter is ever changing – this is a fundamental principle of the Holistic Society.
Spirituality vs. religion
The Holistic Society distinguishes between 'spirituality' and 'religion'. We see religion as a system of beliefs confined by the frames of dogmas and doctrines, while spirituality is unconstrained by these.
The Holistic Society seeks to strengthen the individual's right and freedom to pursue deeper understanding and comprehension of the meaning of our existence, without insisting upon one overriding truth.
Spiritual reality can be experienced
The Holistic Society promotes endeavors that seek clarity and diversity by stimulating dynamic reflection on spiritual issues, free of preconceptions. Our key position is that there exists a spiritual dimension that can be experienced by human consciousness, and that we can improve our understanding of this spiritual reality.
The Holistic Society believes that mankind has potentials that far exceed our present level of development.
The Relationship between reason and spirit
We regard spiritual enlightenment as well as scientific research as valuable contributions to increasing our understanding of ourselves and our relation to the universe. In conjunction they form a whole that offers greater opportunities for development and awakening at all levels; from the understanding of the smallest parts to that of the individual's role in their communities and our relation to the universe.
The Holistic Society therefore believes that spiritual development and enlightenment are not contradictory to a rational and scientific way of thinking.
Ethics and policies
The Holistic Society believes there is a need for ethical renewal and redevelopment on various levels. This applies to political and economic systems as well as to inter-human relations and spiritual understanding. We believe that political and economic structures should be based on holistic thinking, with love and respect for all life.
The Holistic Society believes that building bridges between different world views, philosophies, different religions, and different cultures is critical to the development of a global ethic and a peaceful world. We therefore believe that conflicts should be solved through dialog and peaceful means, and that respect for all life supersedes desire for profit, greed, and hunger for power.
The Holistic Society seeks to create opportunities for improving our understanding of the unity and interdependence of all things in such a way that will benefit humanity as a whole, animals and plants, the whole earth and the universe.
Ecology
Holism and holistic thinking imply a responsibility for the planet of which we are an intrinsic part. For that reason, we wish to promote a more holistic lifestyle.
The Holistic Society hence supports ethical animal husbandry, ecological agriculture, and better access to ecological food and other health-food products. The Holistic Society also promotes the use of environmentally friendly energy and ecological construction methods.
Alternative and complementary medicine
The Holistic Society considers it to be a human right to be able to choose health-related treatments in accordance with one's own convictions. We promote full acceptance of alternative and complementary treatments and medicine, and a holistic focus on the human as a whole.
It is of great importance that alternative/complementary medicine and traditional Western (allopathic) medicine are given equal status. We would like to see an improved dialogue and cooperation between these disciplines in the future; in order to meet individual needs in the best possible way.
Ceremonies / rituals
The Holistic Society values the importance of rituals and ceremonies for life's transitions.
Our aim is therefore to meet such needs by creating, counseling and conducting rituals and ceremonies for transitions which includes infant to child, child to teenager, youth to adult and adult to senior.
The Holistic Society also develops its own rituals in connection with events such as confirmations, weddings, births and funerals.
CONTACT HOLISTIC ASSOCIATION
We offer couples a bespoke holistic wedding and event planning service designed to suit your unique requests.